This year, IVA will be hosted in Faro, Portugal, a millenary city to be discovered. The pre-roman town called Ossónoba was one of the most important urban centers in the south of the Iberian Peninsula. Today, due to its location, as well as for being a capital city, Faro has the most important infrastructures and public services existent in the Algarve region. The council's cultural and sportive dynamic is strongly allied to its capital role. The islands are places of excellence where you can take a pleasant walk in the natural surroundings of the Ria Formosa Nature Park. You may also enjoy boat trips, bicycle rides, trail walks, and bird watching along the Ria. The local gastronomy, based on the Ria Formosa's shellfish, the white sand and warm water beaches that in some locations are only inhabited by migratory birds, are amongst the natural features to be discovered. Faro is rich in natural and cultural heritage and invites you to discover it. Get to know more about Faro here.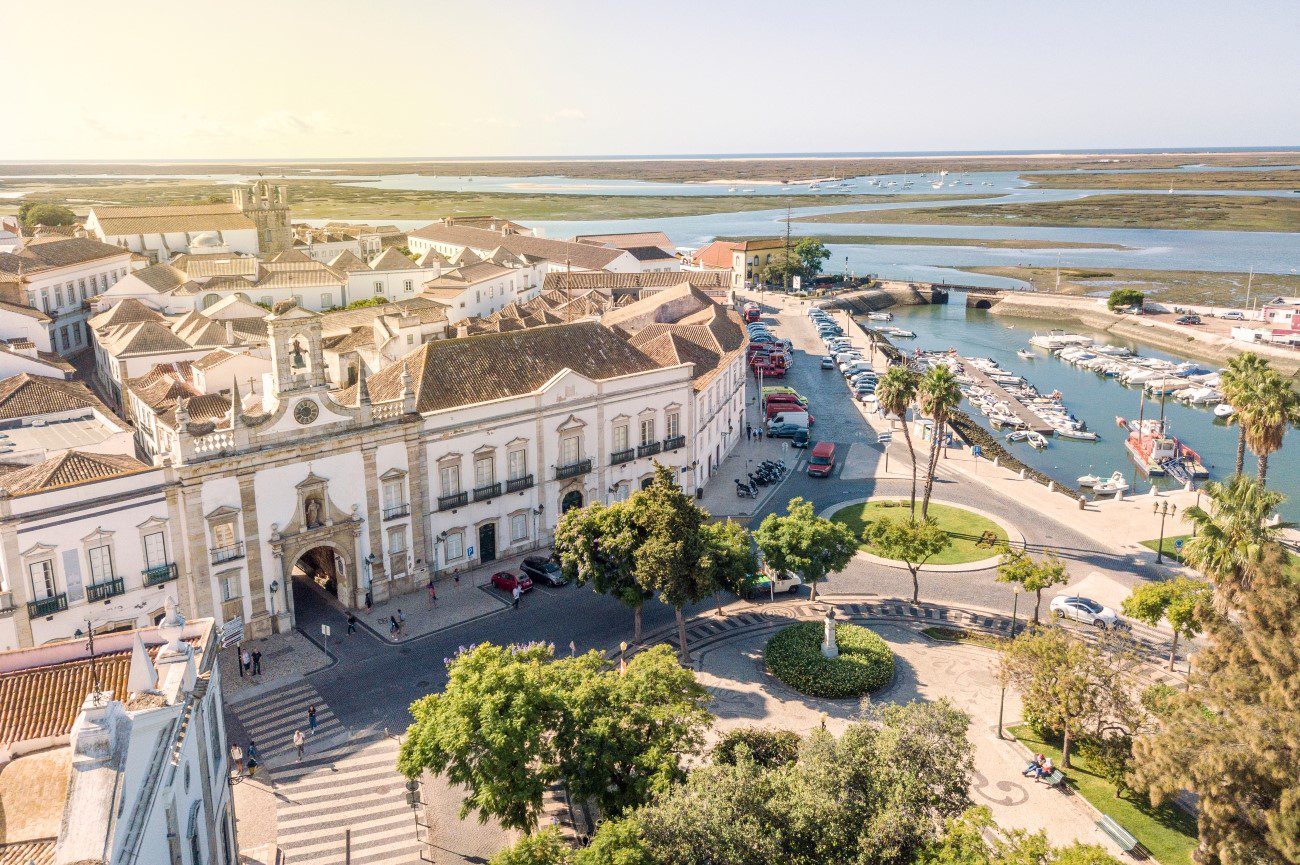 Our venue will be the Faculty of Sciences and Technology (FCT) of the University of Algarve (UAlg). The university is the leading Higher Education institution in the South of Portugal. Recognized for the excellence of its research, the quality of its teaching, and the close relations it establishes with society. Get to know more about UAlg here and FCT here.
Social Event
For this edition of the IVA'22 Social Event, we take you to the Old Town of Faro and its history. We will visit Faro Story Spot for the welcome drinks, followed by a traditional dinner at Tertúlia Algarvia. See you there!
Address: Praça Afonso III, 13-15, 8000-167 Faro, Portugal
Download and read the PDF for more information below:
Location and Travel
The Faculty is located at the Gambelas Campus. Building 8. The Gambelas campus is 6 km distance from downtown Faro and 3 km away from the airport. Located next to the Ria Formosa Park, the campus is served by daily public transport and offers free parking.
BUS: The Próximo transport network connects Gambelas campus to Faro, with lines 17, 18, and 19 that cross several points of the city. Tickets can be purchased in advance at Proximo services or purchased on board (€ 1.75 – for two crowns area). For more frequent or daily use, you should purchase in advance a rechargeable card and/or a monthly pass card.
CAR: Driving from Faro to Gambelas Campus is very fast, although at rush hours it may take a little longer. Free parking is available inside and outside the campus.
TAXI / UBER: You can also travel from downtown Faro to Gambelas Campus using a taxi and/or Uber.
Accommodations
Faro offers visitors a wide range of accommodations allowing the visitor to have a comfortable stay. Here is a small list of accommodations we recommend.
High Quality (4/5 stars) Hotels near the City Center
3HB Faro
Rua Vasco da Gama nº33, 8000-442 Faro, Portugal
+351 289 240 000
AP Eva Senses
Avenida da Republica 1, 8000-078 Faro, Portugal
+351 289 540 154
Hotel Faro & Beach Club
Praça D. Francisco Gomes, Nº 2, 8000 -168 Faro, Portugal
+351 289 830 830
3 Stars Hotels Near the City Center
Best Western Hotel Dom Bernardo
Rua General Teófilo da Trindade, 20, 8000-356 Faro, Portugal
+351 800 839 361
Faro Boutique Hotel
Rua do Bocage 66, 8000-297 Faro, Portugal
+351 289 037 300
Good Hotels Outside the City Center
Hotel 3K Faro Aeroporto
Caixa postal 409-A Estrada nacional 125-10 Montenegro, 8005-146 Faro, Portugal
+351 289 822 051
Hotel ibis Faro Algarve
Rua Antonio Aleixo 206 – EN 125, 8005-174 Faro, Portugal
+351 289 893 800